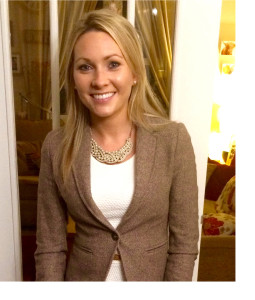 Trilogy Designs Scotland is the trading name of Stephanie Mclean a graphic designer and photographer from Fintry in Stirlingshire.
After travelling abroad to Australia and New Zealand, Stephanie returned home and attended Glasgow Metropolitan College, where she studied graphic design and visual communication. Following on from that, Stephanie took on the role as the sole and senior designer at a local magazine group, a role which allowed her to gain significant experience in both design and client relations.   As a graphic designer, photographer and artist, Stephanie works to meet client's requirements in either discipline or combining elements of the three together. Briefs have ranged from designing corporate identities, company /wedding stationery, promotional material, family /event photography, vector art and bespoke framed personalised prints for all occasions (e.g. new borns, weddings, anniversaries, birthdays etc).
Stephanie launched Trilogy Designs Scotland in August 2012 and focuses on her passion for design and photography, now living in Balfron she takes inspiration from her beautiful surroundings.